R&D BASES
Beijing Zhifei Lvzhu Biopharmaceutical Co., Ltd.
Established in October 2003, Beijing Zhifei Lvzhu Biopharmaceutical Co., Ltd. (Zhifei Lvzhu) is a wholly-owned subsidiary of Zhifei (SZSC: 300122), and a New&High-Tech company integrating R&D, production and marketing of vaccines. After 15 years' innovation and development, Zhifei Lvzhu has been awarded honorable titles such as the Spanning Development Project of Beijing Biomedical Industry (G20 Program) - Innovation Leading Enterprise, Beijing Enterprise for Credibility Building, Beijing Patent Pilot Enterprise, Zhongguancun "Ten-Hundred-Thousand Program" Enterprise, Zhongguancun Supported Enterprise through the "Gazelle Program", Advanced Sci-tech Innovative Enterprise of Beijing Economic-technological Development Area.
Focusing on in-house research & development, Zhifei Lvzhu has established a R&D center covering over 6,000㎡ and set up bacterial vaccine, novel vaccine and recombinant vaccine platforms. The center is equipped with advanced equipment for vaccine preparation and analysis, and its environment for lab and pilot studies meets international standards. The R&D Center has more than 100 R&D members, over 50% holding master degree or above, covering the disciplines of molecular biology, immunology, microbiology, pharmacy and etc. Zhifei Lvzhu has undertaken 25 key scientific and technological projects thanks to its R&D strength, including 863 Program, and National Major Scientific and Technological Special Project for "Major New Drugs Innovation and Development" supported by the Ministry of Science and Technology.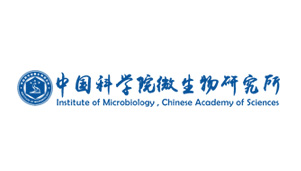 Anhui Zhifei Longcom Biopharmaceutical Co., Ltd.
Anhui Zhifei Longcom Biopharmaceutical Co., Ltd. (Zhifei Longcom) is a New & High-Tech company wholly owned by Zhifei (SZSC: 300122), engaging in the research and development, production and sales of biological products. Zhifei Longcom has a registered capital of RMB 265 million and a plant area of 56,518㎡, with its portfolio covering immuno-biologicals, vaccines, gene recombination products, etc. Zhifei Longcom adheres to the principle "Social benefits go before corporate profits" and puts social responsibilities in the first place to ensure products released by Zhifei Longcom are safe, efficient and of high quality.
In the past five years, Zhifei Longcom has received various honors and titles, such as "National Key New Product Certificate", "Famous Trademark of Anhui Province", "Pilot Innovative Enterprise of Anhui Province", "Novel Human Vaccine Engineering Technology Research Center of Anhui Province", "Informatization and Industrialization Integration Model Enterprise of Hefei City". Zhifei Longcom has also undertaken two national major special programs for infectious disease prevention and control, and one national major special program for new drugs innovation and development.